CallSwitch VoIP phone system
advanced call function capabilities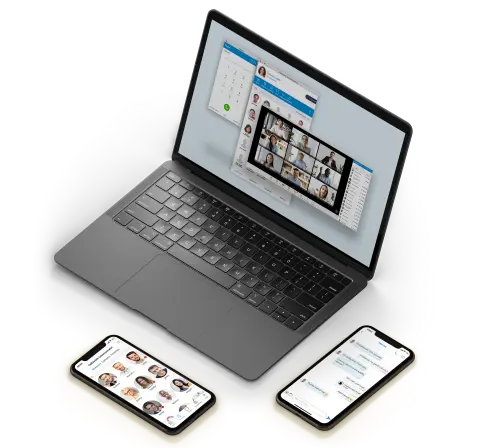 multi-device support
handset, softphone, mobile app
CallSwitch is a cloud-based telephone system that delivers cost effective telephony. Users can connect to the system using multiple devices including a wide range of cloud handsets, a softphone installed onto their PC/laptop, or an app installed onto their mobile device or tablet.
simple navigation
allows simple management
The choice of handsets is one of the unique features allowing users to take advantage of the latest available technology.
The platform is easy to navigate, and the intuitive administration web portal makes it simple to manage your users.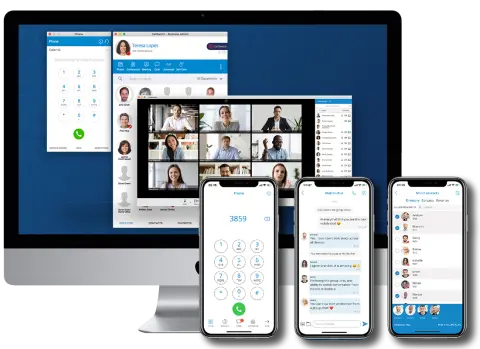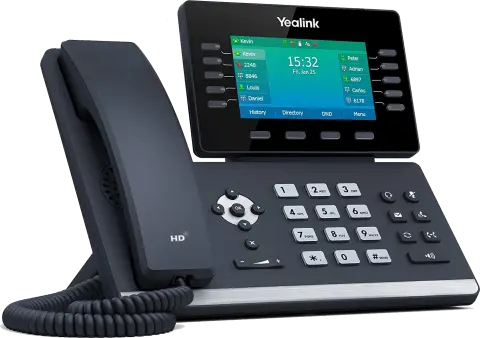 multiple desktop handset options
As mentioned, there are an array of handsets that are compatible with the system including our recommended handset, the Yealink T54W which can connect wirelessly to your network. It's ideal when there is a lack of data cabling available as the handset will connect automatically to your Wi-Fi environment.
feature-rich
CRM integration solutions
CallSwitch also allows you to make and receive as many calls as your team can handle. There is literally no limitations.
It also offers a full collaboration suite including instant messaging, screen and document share and video conferencing.
The system integrates seamlessly with Microsoft Teams and other CRM solutions such as SalesForce, HubSpot and many more.