if you're in the racing industry this could be for you
August 27, 2019
Whether you're out on Warren Hill training, having a holiday in the south or France of busy at the Tattersalls October sales we can keep your communications flowing.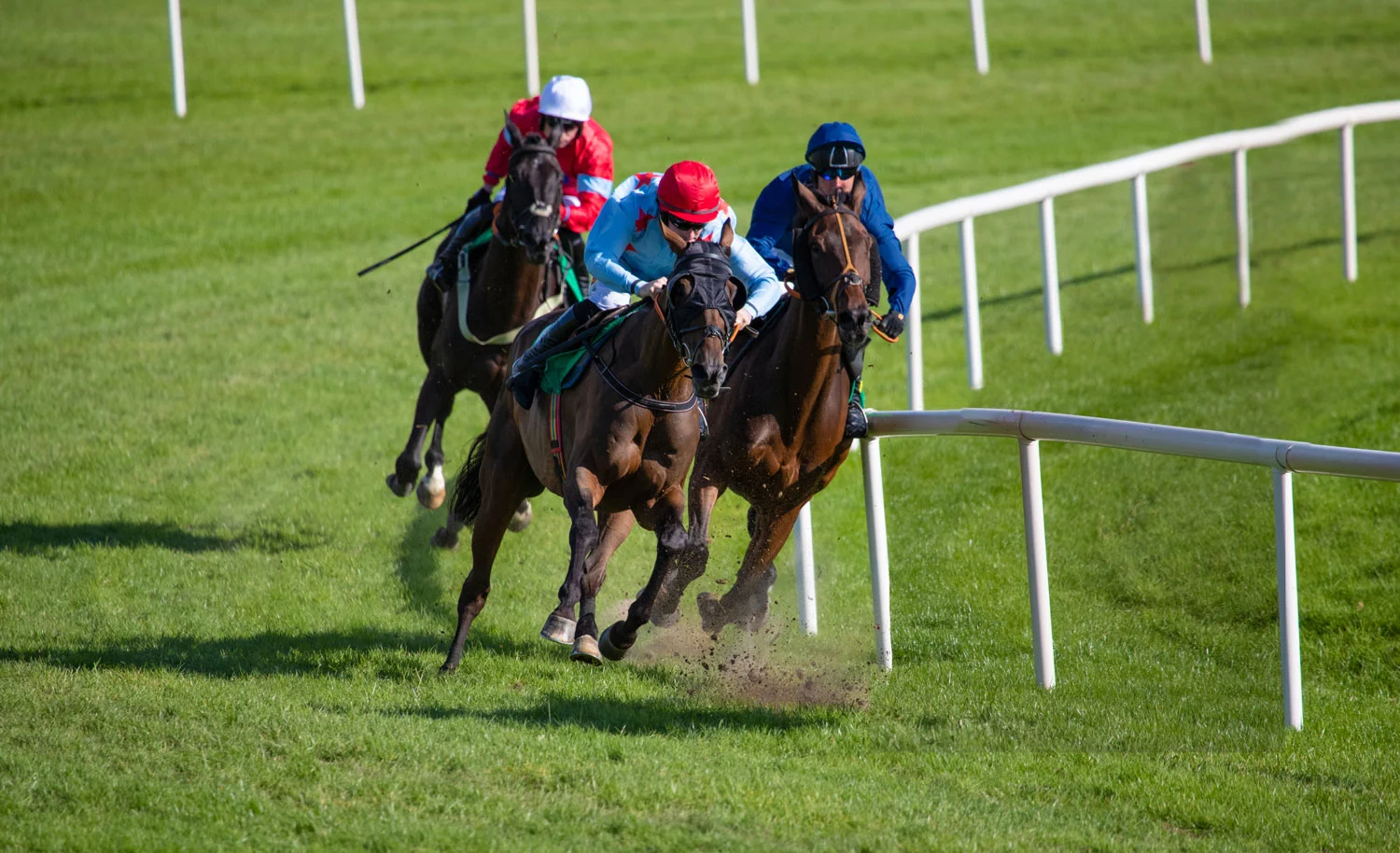 Whether you're out on Warren Hill training, having a holiday in the south or France of busy at the Tattersalls October sales we can keep your communications flowing.
Our cloud based app allows you to stay connected with staff and owners from wherever you are. All calls are delivered via the internet to and from one extension across multiple devices. No Matter what type of business you are, a cloud solution will give you the flexibility you need. A cloud solution will allow you and your team to be contactable from anywhere, this means you will never miss a call in the office as it will divert to your mobile. Calls can be answered via phone, PC or mobile app. And it's completely seamless.
Key features include instant messaging to chat with clients, real time visibility of your staffs' current status, video chat with owners & staff, collaborative tools such as screen sharing, free UK calls and connection via WI-FI anywhere in the world, free of charge.
Horizon is one of Convergence's hosted IP telephony solutions providing a cost effective and flexible alternative to traditional telephony. The technology is hosted in 'the cloud' at one of two Data Centers. We recommend installing a dedicated broadband connection that enables your office to connect seamlessly to the outside World. Each user is provided with a functional telephone handset with access to all of the features you'd expect; direct dial, voicemail, auto attendant, telephone directories etc. Calls can be made free of charge utilising voice over IP and users can connect via their handset, softphone or mobile app from anywhere. The call quality is dependent on the broadband connection which is why we recommend our a dedicated connection.
We can provide a front-end (or back-end) auto attendant to help distribute calls. Each user is provided with a direct dial number which can be used individually or as part of a hunt group (sales/support/accounts etc.) Each user will also be provided with voicemail; be it individual voicemail or group voicemail. Voicemails are easily retrieved using the online web console. Or we can add voicemail to Email allowing agents to retrieve internal voicemail whilst out on the road.
We can add music on hold to the system while the customer is placed on hold. Calls can be distributed to call groups (even if the agents are working from home). There is also a call recording facility where calls can be recorded at a push of a button (works like Sky+ as the entire call is recorded even if only activated at the end of the call). There is a very simple online programming console allowing customers to make 'adds & changes' at their leisure; full training is provided. The handsets are functional, easy to use and moveable (handsets can be plugged in anywhere where connectivity is provided or available).
We really do use the latest technology, we can provide your owners with the facility to interact with you directly from your website via instant chat and video, this can be helpful with racing secretary's to keep owners up to date with entries and how their horses are training. And if the broadband fails, all will be delivered to an alternate destination automatically (a mobile device, a secondary office or a telephone answering service). The system polls the handsets frequently to establish if the device is available. If not, the automatic failover will activate.
Bloodstock Agents
Our tools to allow you to keep your bloodstock office running smoothly whilst being out and about all day at the sales. Any calls made to the office will automatically divert to your mobile so you will never miss a potential sale!
Trainers
The likes of William Haggis, Luca Cumani and Ed Dunlop have used our services over the years to make sure they stay professional and up to date in today's current technology market to ensure maximum communication throughout their teams.
Shipping & Transport
Logistics has many different sectors especially when it comes to import and export permits and working with vets and corresponding with old owners and new purchasers to make sure our 4 legged friends travel to their correct destination correctly and safely. We are lucky enough to supply BBA shipping with their telecoms to allow them to stay connected throughout all their offices and whilst being on the go during sales from October to December. Not only do we do this for equine office affairs but other shipping companies such as Atina Shipping that deal with air, sea and road freight.